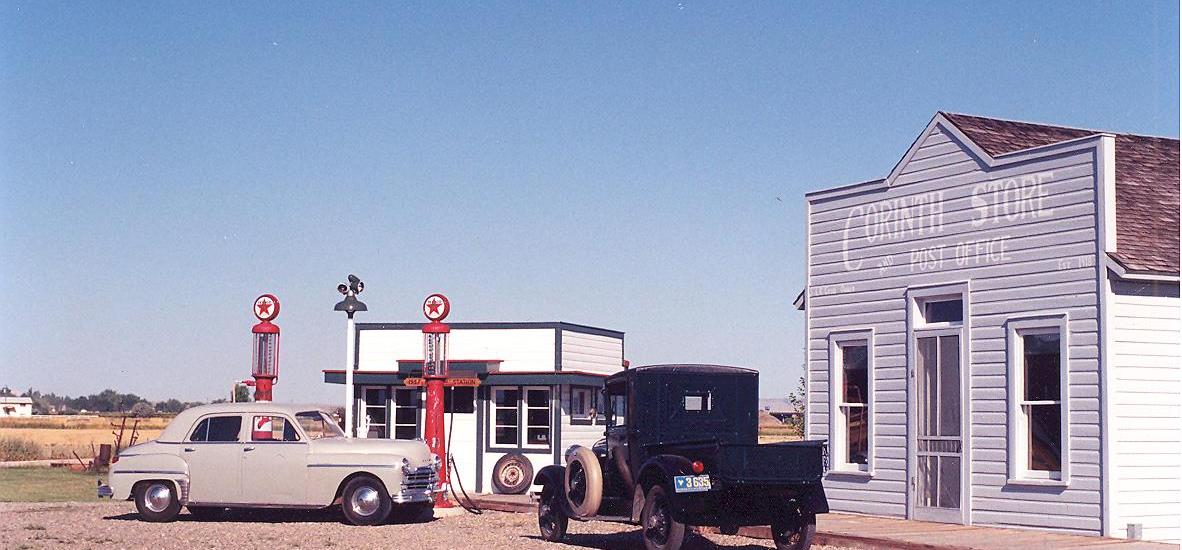 As automobiles became more prevalent, roads were being improved.  U.S. Highway 87 was completed in 1933 connecting Hardin and Billings.  Lee Fly, a nearby rancher, saw the need for a stopping point on this 50 mile stretch of highway to help motorist.
The station was moved to the museum in 1986 and continues to bring memories to those who found help along the "old road".  Two gasoline pumps are located in front of the building making the exhibit more authentic.
Corinth Store
The small town of Corinth was located 23 miles northwest of Hardin. The town was established in 1908 and grew up around the Chicago, Burlington and Quincy Railroad line.
L. R. Good of Sheridan, Wyoming moved to Corinth in 1918 and built this store with living quarters in the rear. This building also became the Corinth Post Office.
The interior of the store has been stocked with items that might have been available in a small town country store. The post office boxes are original and were in the store when it was moved to the museum in 1986.