Crow Reservation
The Crow Tribe of Indians is a federally recognized tribe with a reservation located in the south-central part of Montana.  The word "Crow" was a mistranslation of Apsaalooke, which means "children of the large beaked bird".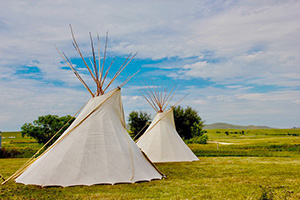 This kind of interesting history is all a part of the Crow Indian Reservation, which spans 2.2 million acres and is the largest in the state of Montana. It is located along the northern border of Wyoming and sits about 10 miles southeast from the city of Billings. Approximately 10,000 members of the tribe live on or near the reservation, which is about 75 percent of the total members.
The Crow Tribe actually migrated west to the plains, where they not only adopted the lifestyle of Plains Indians, by living in teepees and hunting buffalo, they also proved to be fierce warriors that were revered for their magnificent horses. They currently maintain a herd of 300 buffalo, as well as 30 percent grazing land. A small stretch of land is dry farm acreage.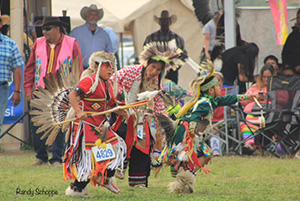 Hidden under this vast land are ample reserves of coal deposits, which were undeveloped, until more recently. The Absaloka coal mine, which is now in operation, provides employment, as well as royalty income to the Crow tribe.
Educationally, the Crow Reservation hosts a college in the village of Crow Agency, where about half of the tribe speak Crow as their first language. The Big Horn College is a public two year community college, which is chartered by the Crow Tribe of Indians.
If you're in Montana, during the summer months, you'll want to attend the tribe's annual celebrations, which include Crow Native Days in June, and the Crow Fair and Rodeo in the month of August. These events are a must and will take you into a world of colorful, majestic and awe inspiring traditions.